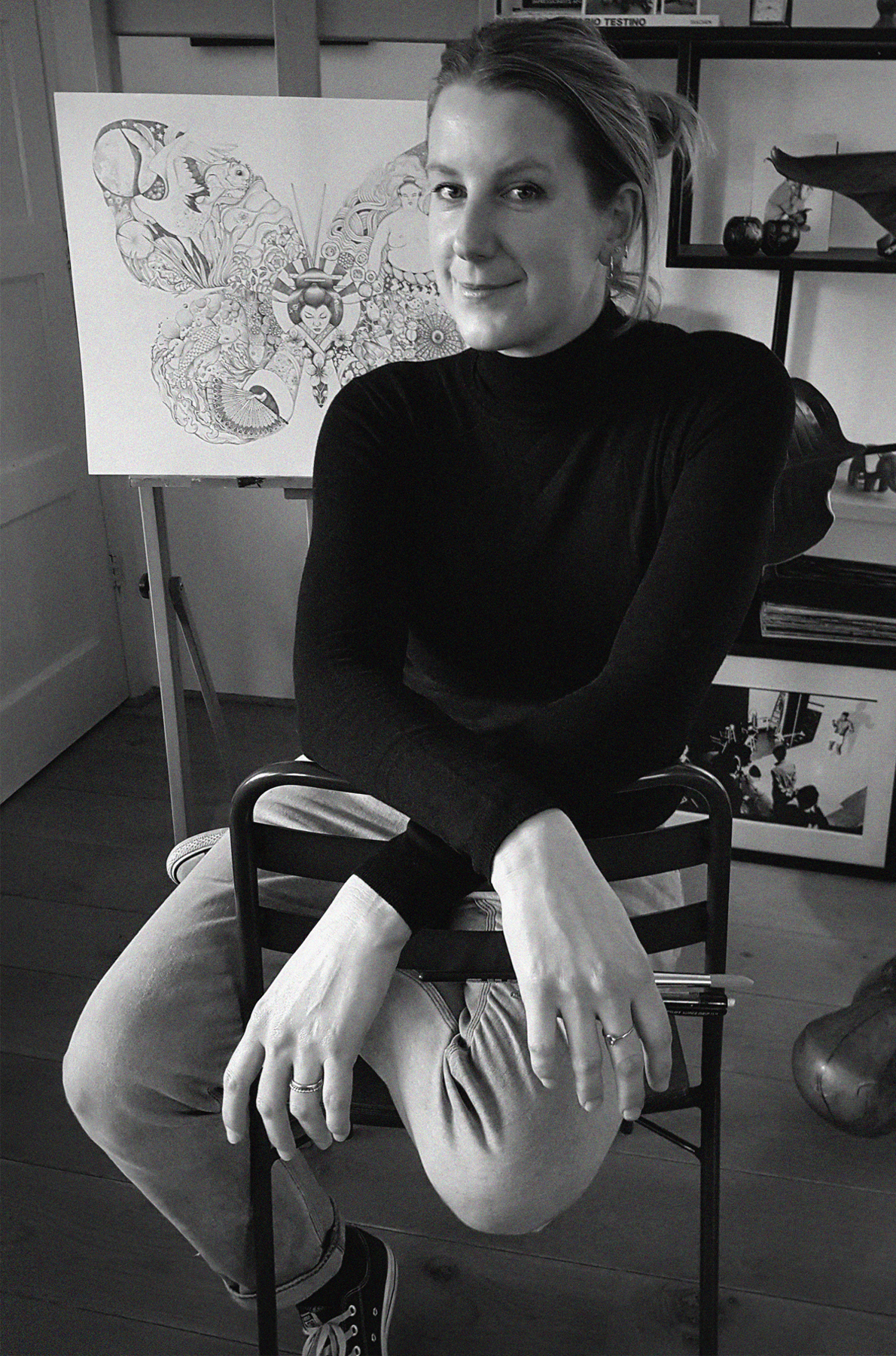 Kristel is a freelance illustrator and graphic designer for (inter)national fashion and lifestyle brands, book publishers and everywhere else her creativity is needed. Her deep rooted love for the animal kingdom and graphic patterns are the foundation of her work. Kristel's decorative, smooth-lined drawings bring out her romantic side which she combines with a twist of humour. She does this, for example, by comparing human behaviour to that of animals.
When she is not drawing or painting, you will find her working as a graphic designer for various fashion and lifestyle magazines and publishers. The combination of illustration and graphic design suits her well. It gives the freedom to approach art from different angles.
Here are a few extra fun facts:
Born in a small fishing village off the coast of Kenya
Has lived in 8 countries (all over the globe) before she turned 18.
Travels for inspiration.
A true sneaker lover.
Laughs a lot, and loud
Has recently completed two animation courses and has added animation to her skill set.